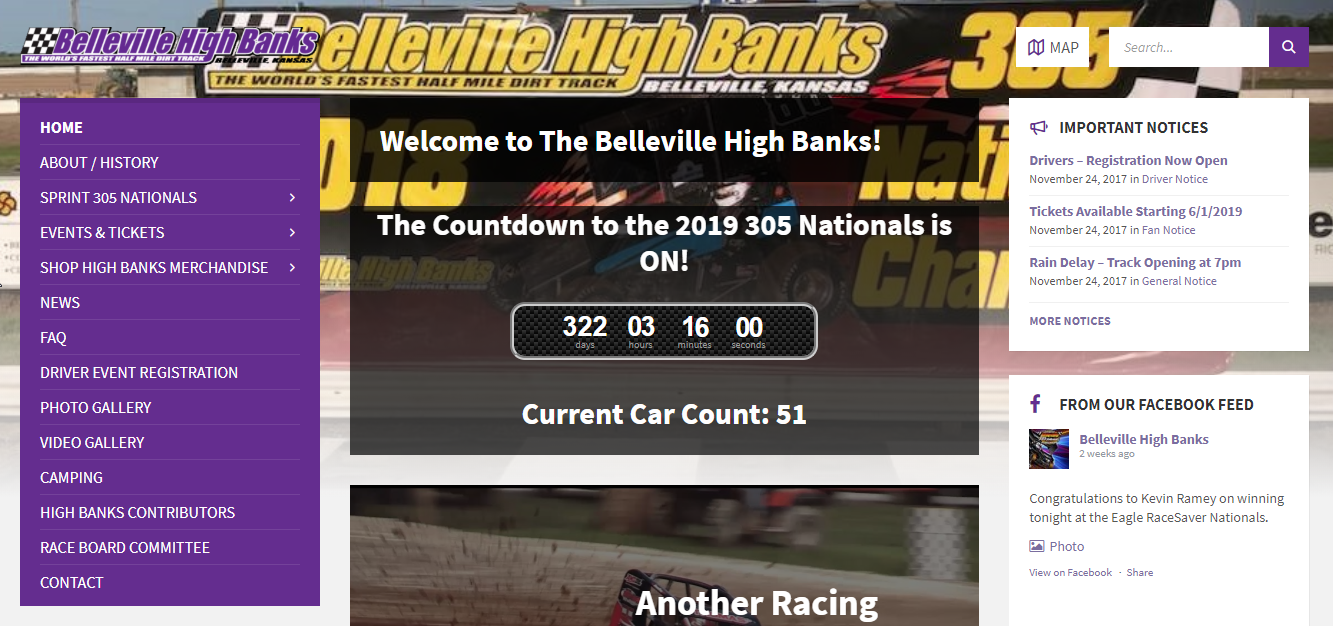 The Belleville High Banks website re-design project was a very large and extensive build. This website has it all! From online merchandise selling, to all of their information finally gathered into one spot, online ticket sales and automated ticket download to the customers of their 4,000 seat venue, day of the event ticket scanning, business email, and email marketing/campaigning, this site is as professional and clean as it gets.
Not to mention that I am saving them over $5,000 per YEAR in ticket fees that they no longer have to pay to their old ticket provider. I found a different ticket solution which lets them handle, host, and be 100% in charge of their ticketing system. From custom seating charts, to viewing customer orders, automating email ticket downloads, and custom check-in notifications, this system is jam packed with more features than anything they've ever had before.
While this does create more responsibility on their part, that is why they hired KZ Technology Consulting to help manage their site. Daily backups during ticket selling season help mitigate the risk of losing information in the rare event that something catastrophic would happen. The yearly savings and total control over the system make it absolutely worth it says Belleville High Banks board members.
The Belleville High Banks is the largest and fastest dirt race track around. They have a huge 2 day annual event which draws thousands of fans from all over the nation (not to mention their normal season races). Based on their Facebook page traffic alone, I knew this site was going to be important to have running top notch at all times. This site is hosted and managed by me on a dedicated AWS VPS.
Check out thier OLD website that they used to have! This site would have been great in the 90's and early 2000's, but in today's technology is just wasn't cutting it.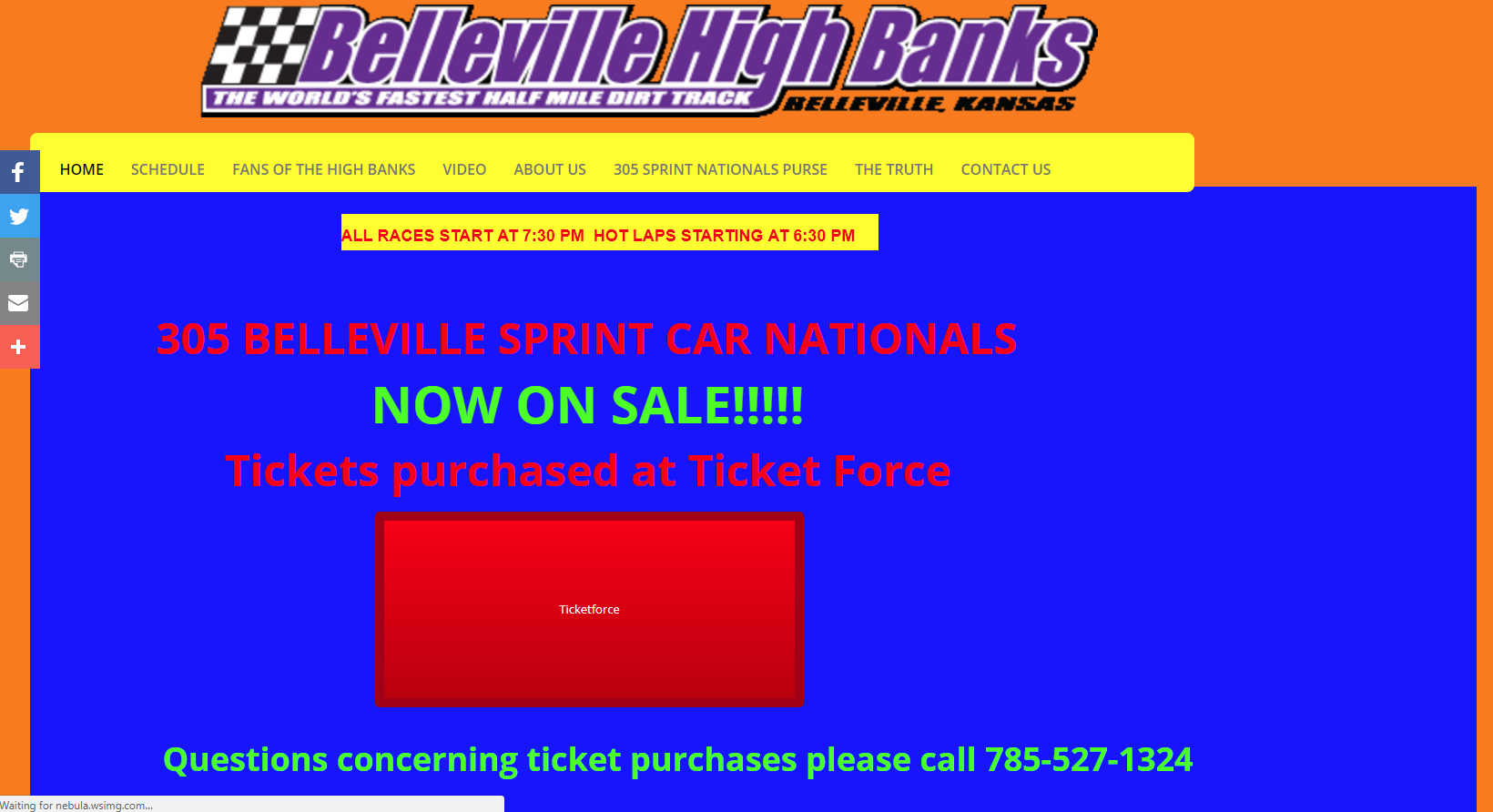 Check out their website and features for yourself https://www.bellevillehighbanks.org