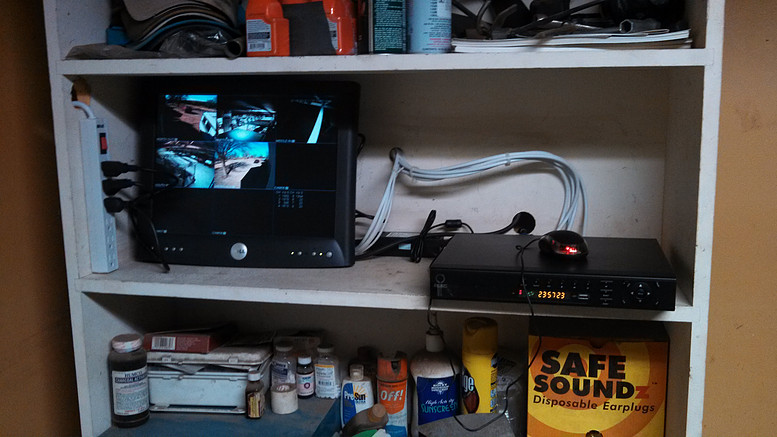 This project was a good example of how I helped a golf course find a balance between something they needed, and how much they could afford. Security cameras can be expensive, and they were at a point where they had to have something due to recent theft, but couldn't afford the best equipment.
I implemented a DVR system and installed the best resolution cameras that you could get at the time for DVR technology. These cameras record 24/7 and look over their golf cart sheds and shed parking lot.
Since this job (which was quite a while ago!), I have not implemented any other DVR solutions, because I now try to exclusively use IP technology with NVR's instead of DVR's. I have implemented several security camera installs since then, and I even have a good relationship with an IP camera manufacturer where i can purchase directly from them to get the best price.
Below are more photos from this job