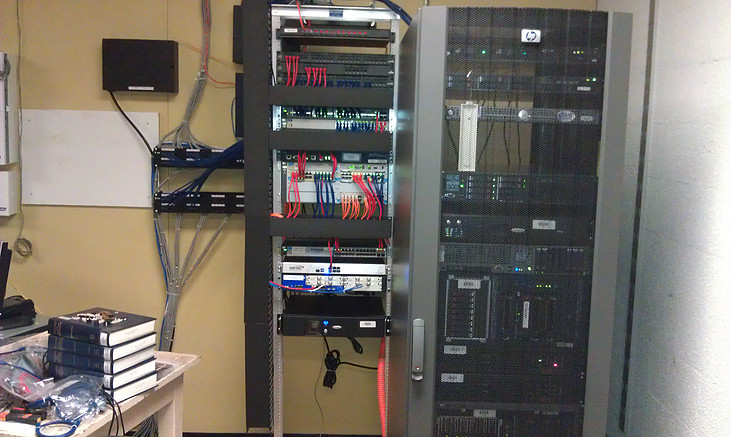 This was one of my very first networking re-design projects that I got to help out on. I assisted a company out of Hays, KS in re-designing and re-wiring the network for this school district. Getting to work alongside this experienced company was an invaluable experience. I learned a lot, but most importantly, it gave me the fire to learn even more. This was only the foundation of a lifetime of learning that it has instilled in me.
This photo is of the main network room which was completely re-wired/patched.
You HAVE to check out the before photo below!